At Clubs 4 Cash!!! We Buy....
Stores Going out of Business - Hard goods & soft, large or small Clubs4Cash will buy it All..
Manufacturer Representatives – Sell Closeouts & samples. Refer your customers so they can liquidate the old and buy the new.
New Golf Clubs - Season-end inventory, excess inventory, New or Old models!
Used Golf Clubs - Trade-ins, Demos, Rental Sets even some Fitting clubs!
Golf Shafts - New/Used with Adapters. Call for Prices 800-499-1086 or use Get a Quote.
Cash Pickups - For qualifying orders
FREE shipping!! Anytime from Anywhere!
CASH PICKUPS & FREE Shipping!
*On qualifying orders.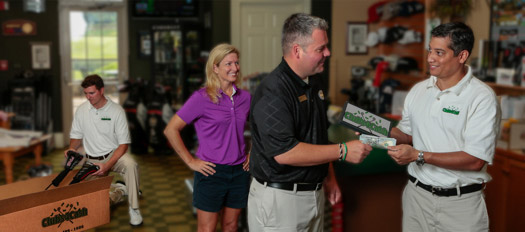 Do you have a store going out of business? Changing Product lines, discontinuing a brand or just want to clean things up? Do you need to liquidate a lot of Clubs-4-Cash and Fast!!

Call 800-499-1086 to schedule a Cash Pickup. For *Qualifying orders, we come to you. We will Price, Pay and Haul-away from your location. Our Average Cash Pickups take 60mins or less!

*FREE Shipping on Qualifying orders. Retail Customers use Shipping Code.
*Qualifying Cash Pickup orders vary based on Region, time of year and start with a minimum of $10K
Connect with Clubs-4-Cash
Connect with Clubs4Cash 24/7. Via online access from your computer or mobile device you can get pricing, Add/remove clubs and save your "cart" inventory anytime from anywhere. Checkout and get paid on your schedule. New for 2016 Use the "GET A Quote" feature to get custom pricing in minutes NOT days.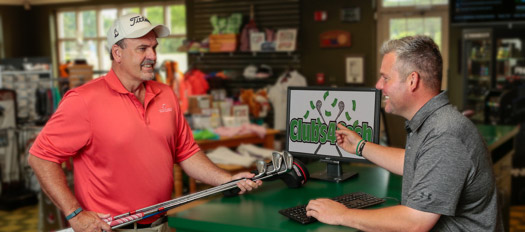 Pros Paid Direct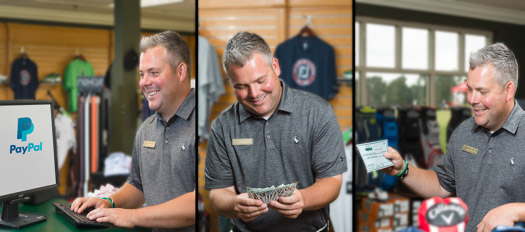 Golf Pros, is it your job to handle the day-to-day responsibilities of your Pro Shop? Are you in charge of Accepting Trade-ins, working demo days, giving lessons & Fittings? Perhaps you are even an owner? If so, Clubs4Cash can be a daily Tool for you to increase your business.
Liquidating can often be a challenge when there are multiple owners, bosses or corporations to deal with. At Clubs4Cash we pay the Pro directly keeping you in charge of funds so that you can replenish your shop, pay past due invoices, payroll and more. We deposit Directly to your PayPal account, Send Company Checks in your name and of course pay Cash on Cash Pickups.
Sell your Clubs-4-Cash in three simple steps!!!
1
Get a price instantly by selecting the Brand, Make & Model of your club(s). click "Add to Cart" to create an inventory list. Click "Checkout" when ready to sell.
2
Ship them for FREE*
We'll send shipping labels via email. For Larger
qualifying orders
we come to you!!
3
GET Paid!! You choose.... PayPal Deposits, Company Check or Cold Hard Cash paid same day as delivery!!